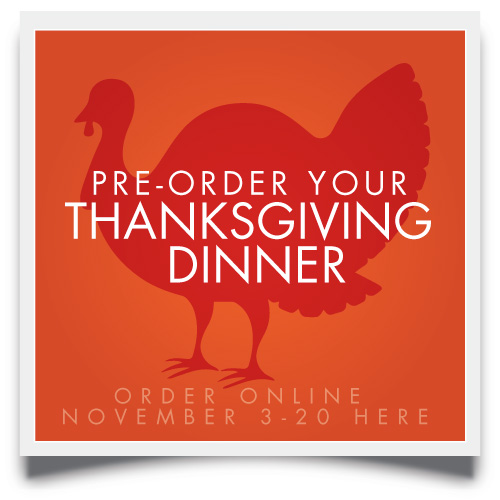 PRE-ORDER YOUR THANKSGIVING DINNER FROM ARCHIBALD'S RESTAURANT
Enjoy family and friends without the fuss of meal preparation and clean up. Pre-order your traditional Thanksgiving meal from Archibald's Restaurant at Gardner Village. Includes a fully-cooked meal for a gathering of 6 to 8. Meal comes complete with an 8-10 pound, slow-roasted turkey roll, gravy, homemade mashed potatoes or sweet potato casserole, apple sage stuffing, carrots and green beans, mixed green salad with Ranch dressing on the side, rolls and pumpkin butter, cranberry relish and Archibald's famous Pumpkin Pie Cake. You can also purchase additional servings of each side dish that feeds 6 to 8 people.

Cost: $180 | ALL SALES ARE FINAL

Order: Pre orders have ended.

Pick Up: Times available November 23-24, 2021. Pick up will be at Archibald's Restaurant at Gardner Village.

We are not a certified gluten-free kitchen. Sorry, no vegan or vegetarian substitutes at this time.