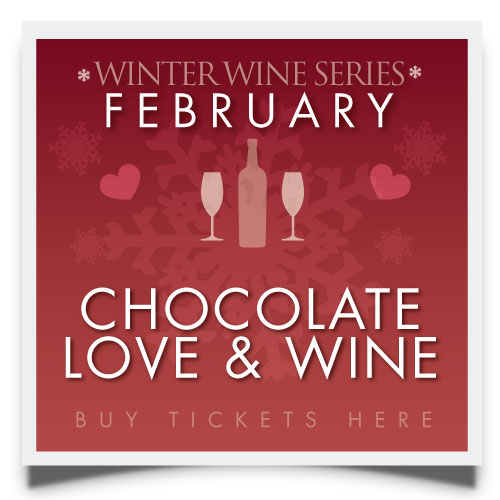 February Winter Wine Series - Chocolate Love & Wine
What better way to celebrate the month of love than by joining us for the second of our three-part Winter Wine Series. In this pairing, you will experience the most versatile wine on the planet: Ros‌e. Ros‌e is typically brighter and more refreshing than many reds, yet maintains some characteristics of whites. This pairing will reveal how Ros‌e gets its lovely coloring from the regions famous for making it.
The Chocolate, Love & Wine Pairing will play Ros‌e matchmaker to four chocolate-infused courses:
Course 1:
White Chocolate and Pistachio Crostini
Course 2:
Cherry Arugula Salad with Chocolate Vinaigrette
Course 3:
Chicken Mole with Cilantro Lime Rice, Avocado and Grilled Pineapple
Course 4:
A Triple Chocolate Bombe Served with Hot Fudge and Berries
Enjoy an evening discovering Ros‌e at the Gardner Village Winter Wine Series.
Date:
Thursday, February 13; Friday, February 14 and Saturday, February 15, 2020 at 6:30pm
Location:
Wheel Room at Archibald's Restaurant at Gardner Village
Cost:
$70 per person
BUY TICKETS