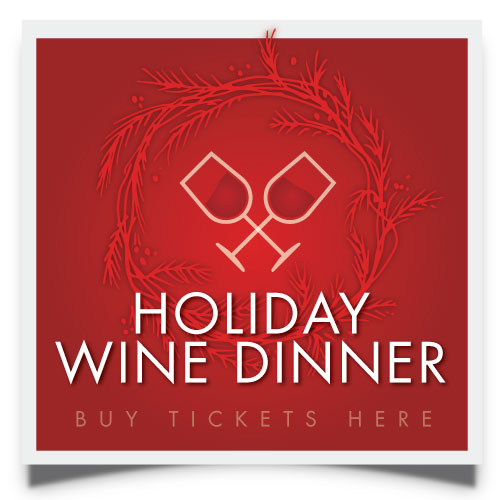 Holiday Wine Dinner
Tickets are on sale.
Celebrate an intimate evening with family and friends at our Holiday Wine Dinner. You'll be treated to a festive display of Epicurious delights paired with select wines. Due to COVID, the format will be different than our previous wine dinners but will be just as enjoyable. Wine Dinners will be held in The Wheel Room and Miller's Office at Archibald's Restaurant on December 3, 8 and 16, 2020. You must be 21 years or older to attend.
Dates:
December 3, 8 and 16, 2020 at 6pm
Location:
The Wheel Room and Miller's in Archibald's Restaurant at Gardner Village
Cost:
$50 per person
Menu:
Winter Citrus and Arugala with a Sauvignon Blanc, Spiced Parsnip and Apple Soup with a Chardonnay, Apple Butter and Sage Pork Chops with a Pinot Noir, Upside-down Pear Gingerbread Cake with Vanilla Ice Cream and a Mulled Wine to Pair.
BUY TICKETS
Dec 3rd 2020
Dec 8th 2020
Dec 16th 2020