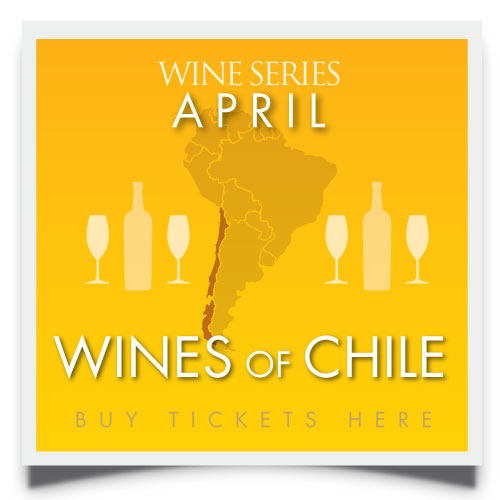 WINES OF CHILI DINNER
Spanish conquistadors first brought grape vines to South America in the 16th century. With a climate that has been described as midway between California and France, Chile became a hub for vineyards. By the mid 19th century, an influx of French immigrants to the region, as well as the introduction of stainless steel fermentation tanks and oak barrels, Chilean wine exports grew very quickly...and now, they've arrived here at Gardner Village.
The Wines of Chile Dinner in the Wheel Room at Gardner Village will provide an exclusive Sampling of Baron Philippe de Rothschild' Escudo Rojo wine, carefully paired with four epicurean delights. This is the first time these wines will have graced Utah soil and are sure to be an exciting experience for any wine enthusiast.
Course 1:
Fresh Oysters served with a Mango Coriander Salsa and Green Chile
Course 2:
Cranberry Bean Salad with Queso Fresco and Tomatoes
Course 3:
Grilled Flat Iron Steak with Avocado Salsa and Fried Potato Chips
Course 4:
Sweet Cornbread with a Housemade Ice Cream
Due to the extreme rarity of these wines, this pairing will sell fast, book accordingly.
Date:
Tuesday, April 28, 2020 at 6:30pm
Location:
Wheel Room at Archibald's Restaurant at Gardner Village
Cost:
$60 per person with wine and $50 per person without wine
BUY TICKETS