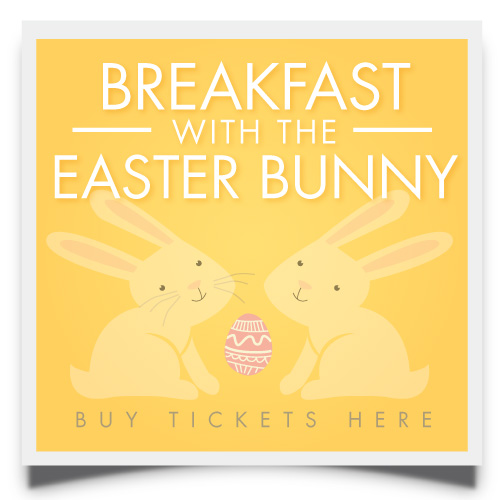 Breakfast with the Easter Bunny at Gardner Village
TICKETS ON SALE NOW
It's Breakfast with the Easter Bunny! Enjoy a delicious buffet of fresh fruit, bacon, French toast sticks, eggs, potatoes, juice, coffee or hot chocolate. Hop along to the Gathering Place, and see live animals and fun characters, including the Easter Bunny. The characters will guide us through a magical morning. With surprises along the way, bring your camera and the kids for fun photo ops.
Date:
Saturday, April 8, 2023, 8:30am (available) & 11am (sold out) seatings
Location:
The Gathering Place at Gardner Village
Price:
$27 per person | All tickets purchased are final sale
Tickets are selling fast!
April 8th 8:30am -
April 8th 11:00am SOLD OUT -