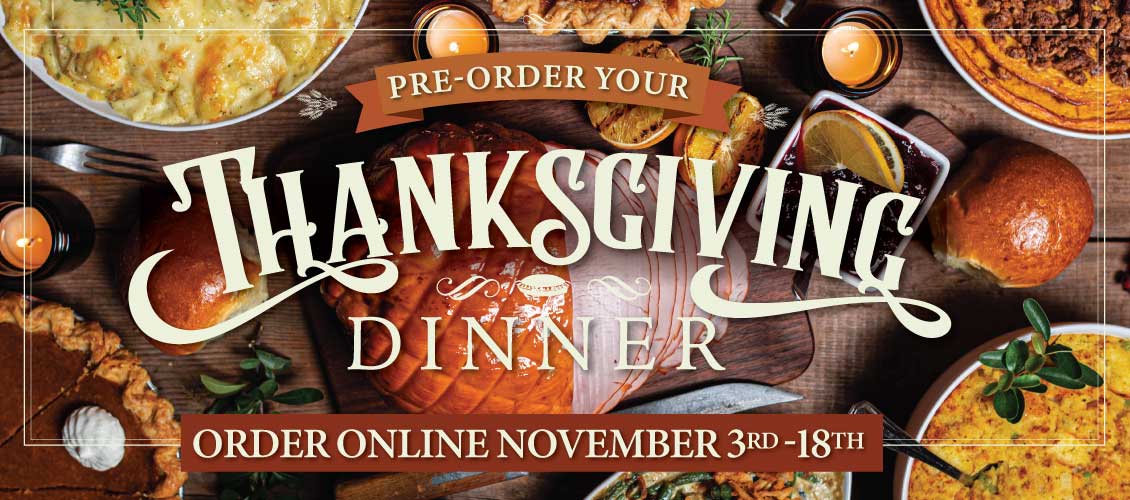 PRE-ORDER YOUR THANKSGIVING DINNER HERE
Enjoy family and friends without the fuss of meal preparation and clean up. Pre-order your traditional Thanksgiving meal from Archibalds Resturant at Gardner Village. You can also purchase additional servings as needed.
Cost:
$225 | ALL SALES FINAL
Order:
Pre-order your meal here now. Final orders must be received by November 18, 2022.
Pick Up:
Times available November 23, 2022. Pick up will be at The Gatherig Place at Gardner Village. Food will be served in take-out containerfor easy carry out. Your pick-up date and time will be assigned when you order. Please add to your calendar once you select your time.
We are not a certified gluten-free kitchen. Sorry, no vegan or vegetarian substitutes at this time.