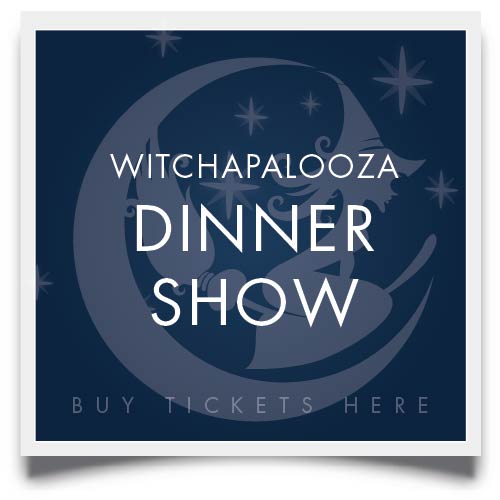 Witchapalooza Dinner Theater
Tickets for the 2020 Witchapalooza Dinner Theater are now sold out. Changes have been made to this year's shows to comply with current government mandates. Please pay attention to new floor plans as they've changed to accommodate table spacing.

Poor Prince Eric! After spending so many months, in quarantine by himself and in his parent's basement of the Paris Opera House, he's decided to get out and join the human race in a big way by throwing a ball! With everyone else having to wear a mask as well, Prince Eric's chances just have to improve, right? Will he finally find companionship, and maybe even...love? Featuring old friends and some new, join us this year for the Phantom's Masquerade Ball!

Dates: Select dates in October 2020. Evening performances begin at 6:30pm and matinee performances begin at 1:30pm. Check in 15 minutes prior to show times. Two new shows added!

Menu: Traditional turkey dinner with mashed potatoes & gravy, stuffing, veggies, salad and roll. For dietary restrictions, please make note on the comments section when you purchase your tickets.

Location: The Gathering Place at Gardner Village

Cost: Starting at $40.95*

*We've hired ABM Parking to keep things running smoothly. Plan on a $5/car parking fee on Oct. 9, 10, 15, 16, 17, 23 and 24, 2020.