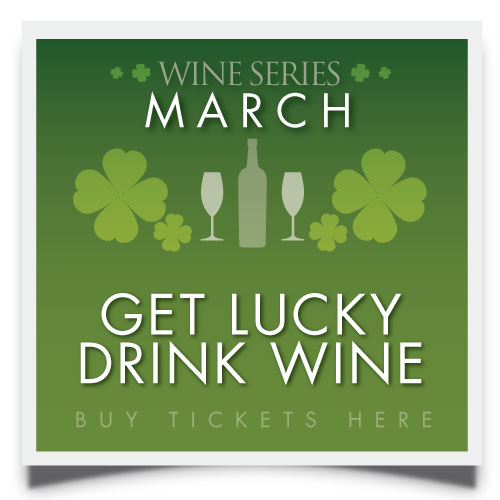 March Wine Series - Get Lucky, Drink Wine.
The Wine Dinner has been cancelled due to a mandate from the Salt Lake County Health Department. If you have tickets, a member or our team will be contacting you.
If green beer and Irish whiskey aren't your thing...or even if they are, come join us for a St. Paddy's Day wine dinner! This dinner will feature an array of tantalizing wines paired with creatively eclectic dishes that pay homage to traditional Irish fare.
Course 1:
Vichyssoise
Course 2:
Warmed Corned Beef and Brussels Sprout Salad
Course 3:
Nouveau Shepherd's Pie
Course 4:
Shamrock Cookie Crackle
You don't have to find the end of the rainbow to get lucky this St. Patrick's Day! Put on your green and parade on down to the Wheel Room at Gardner Village for the Get Lucky Drink Wine Dinner. We promise you an evening that's magically delicious!
Date:
Tuesday, March 17, 2020 at 6:30pm
Location:
Wheel Room at Archibald's Restaurant at Gardner Village
Cost:
$55 per person with wine and $48 per person without wine
BUY TICKETS