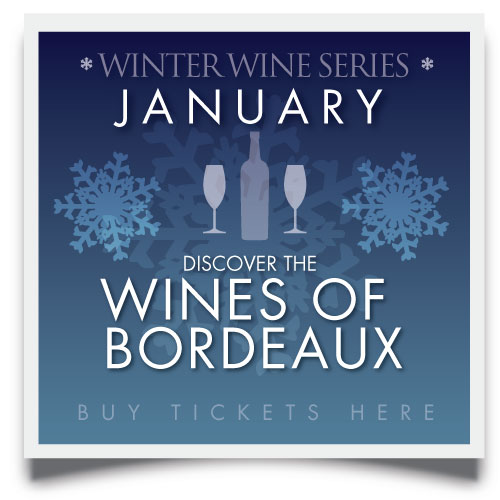 January Winter Wine Series - Wines of Bordeaux
The first pairing of our three-part Winter Wine Series will explore the Wines of Bordeaux. Bordeaux is the largest fine wine region in the world and is the benchmark for all wines made from Cabernet and Merlot. We'll be sampling selections from both left and right banks of the French port city, savoring their individual tastes and characters.
This intimate dinner will highlight four distinctive Bordeaux wines and marry them with four tantalizing courses: a crispy pork belly, wild mushroom risotto, rib eye with grilled plums and a berry shortcake dessert. Held in the historic Wheel Room at Gardner Village, this epicurean experience is sure to entertain both the amateur and elite wine enthusiast.
Enjoy an evening discovering the Wines of Bordeaux at the Gardner Village Winter Wine Series.
Date:
Tuesday, January 21, 2020 at 6:30pm
Location:
Wheel Room at Archibald's Restaurant at Gardner Village
Cost:
$70 per person
BUY TICKETS